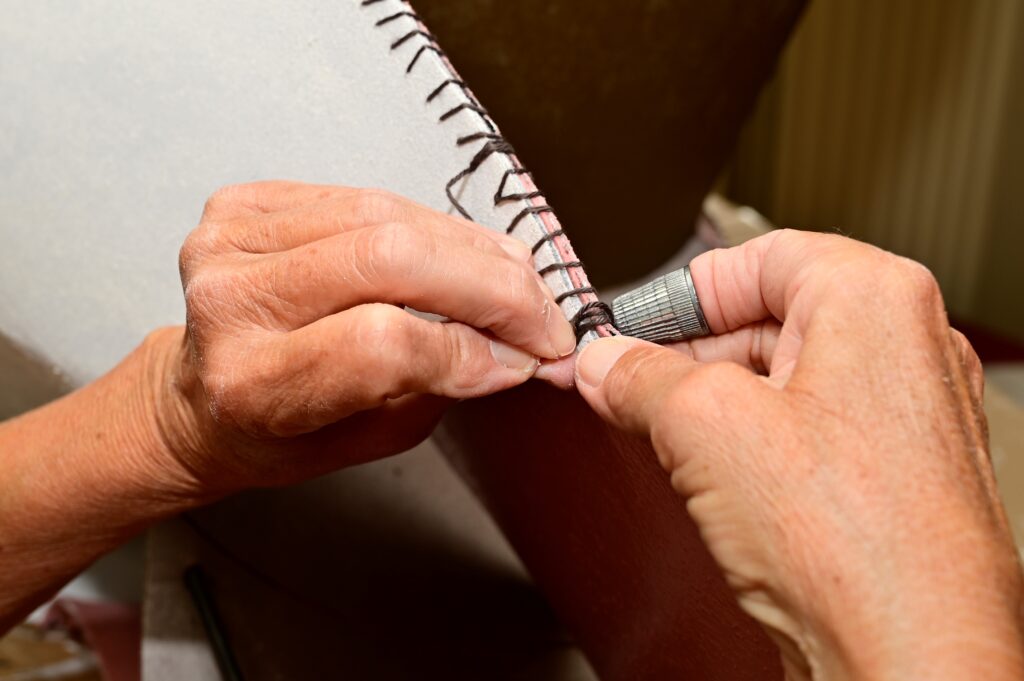 In mijn werk wil ik de emoties, kwetsbaarheid en tegenstrijdigheden in relaties laten ervaren door de toeschouwer. Gevoelens van boosheid, onmacht, afwijzing, verbondenheid, liefde en verlangen naar harmonie, krijgen in mijn werk een fysieke vorm.
Iedere relatie tussen bijvoorbeeld ouders en kind, is uniek en veranderlijk: soms harmonieus, soms ernstig verstoord. Het gebeurt gewoon. Ontsnappen is vrijwel onmogelijk; de bloedband blijft altijd bestaan. Dit leidt vaak tot spanning, boosheid, onmacht, maar ook tot vreugde, verbondenheid en liefde.
Ik gebruik de tegenstrijdige elementen in intermenselijke relaties zoals vasthouden-losmaken, aantrekken-afstoten, liefhebben-haten in mijn beeldtaal.
In my work "Relationships" I want to let the spectator experience the universal emotions, vulnerabilities and contradictions in relations. Feelings of anger, powerlessness, rejection, connection, love and longing for harmony take a physical form in my work.
Every relationship between, for example, parents and child is unique and unpredictable, sometimes it's harmonious, sometimes it's severely disrupted. Such is life. It's practically impossible to escape; the blood tie will always last. Often this will lead to tension, anger, despair. It could also lead to happiness and love.
In my work I'm visualizing the conflicting elements in interpersonal relationships such as hold on-let go, attract-repel, love-hate in my visual language.
Harma de Pont